FREKUENSI MOLTING DAN SINTASAN LOBSTER AIR TAWAR (Cherax quadricarinatus) DENGAN PERSENTASE PAKAN TUBIFEX DAN KOMERSIAL YANG BERBEDA
Abstract
Abstract
Feeding is one component in the cultivation which plays a very large role in growth determination and in terms of production costs, given that freshwater crayfish is omnivorous that can be fed with commercial and tubifex feed.  This study examines the influence of a combination of commercial and tubifex feed on moulting frequency and survival rate of freshwater crayfish.  The research was conducted for 60 days; tested animals weighed 3±0.69 g and measured 5±0.34 cm, in average. Experimental design using Complete Randomized Design (CRD) was applied to examine 5 treatments in quadruplicates. Treatment P1 represented 0% tubifex and 100% commercial feed, P2= 25% tubifex and 75% commercial feed, P3= 50% tubifex and 50% commercial feed, P4= 75% tubifex and 25% commercial feed, P5= 100% tubifex and 0% commercial feed. The study showed that the survival rate and moulting frequency were not different between treatments. Moulting frequency between successive treatment were P1= 4.25±1.5, P2= 1.5±3.75, P3= 2.75±1.3, P4= 4±1.4, P5= 3.5±1.3. Survival rate between respective treatment were P1= 40±16.33%, P2= 30±25.82%, P3= 35±25.17%, P4= 30±25.82%, and P5= 45±25.82%.

Key words: Cherax quadricaritanus, feed, molting, survival, tubifex.
DOI:
https://doi.org/10.32585/ags.v4i2.903
Refbacks
There are currently no refbacks.

This work is licensed under a
Creative Commons Attribution-NonCommercial-NoDerivatives 4.0 International License
.
AGRISAINTIFIKA
JURNAL ILMU-ILMU PERTANIAN
REDAKSI FAKULTAS PERTANIAN
UNIVERSITAS VETERAN BANGUN NUSANTARA
JL. Letdjend S. Humardani No. 1 Sukoharjo jawa Tengah, Indonesia 0271-593156
TERINDEKS :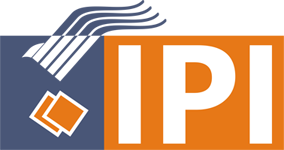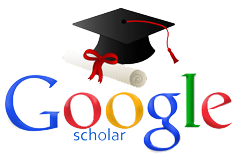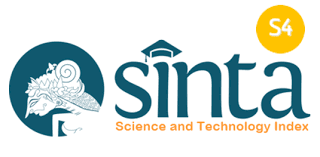 Default Statcounter code for My Jurnal Website http://http://journal.univetbantara.ac.id/index.php/agrisaintifika -->