BANTARA JOURNAL OF ANIMAL SCIENCE (BJAS) is a double blind peer-reviewed open-access journal with an editorial board made up of experts in this field. BJAS is a scientific journal covering various aspects of animal husbandry science published since 2019. BJAS is published two times a year in April and October by the Department of Animal Husbandry, Faculty of Agriculture, Universitas Veteran Bangun Nusantara, Indonesia (p ISSN : 2656-9701 e ISSN : 2657-1587) 
BJAS has been accredited as a scientific journal by the Ministry of Research-Technology and Higher Education Republic of Indonesia: 164/E/KPT/2021 PERIOD : 2021-2026. 
BJAS has been indexed in Garba Rujukan Digital (GARUDA), Google Scholar, Crossref. 
BANTARA JOURNAL OF ANIMAL SCIENCE (BJAS) receives research articles on animal husbandry and animal health sciences which includes, but not limited to the following topics :
production
nutrition
breeding
genetic
physiology
health
reproduction
biotechnology
behavior
food science
food technology
processed products 
socio-economic and policies
Authors could be submitted through our Online Manuscripts Submission System. Please visit the Authors Guidelines before submitting a manuscript and fullfill the Statement Letter.
Please do not hesitate to contact us if you have any questions about Bantara Journal of Animal Science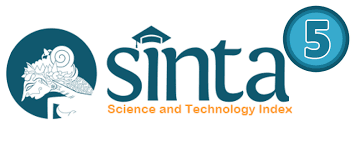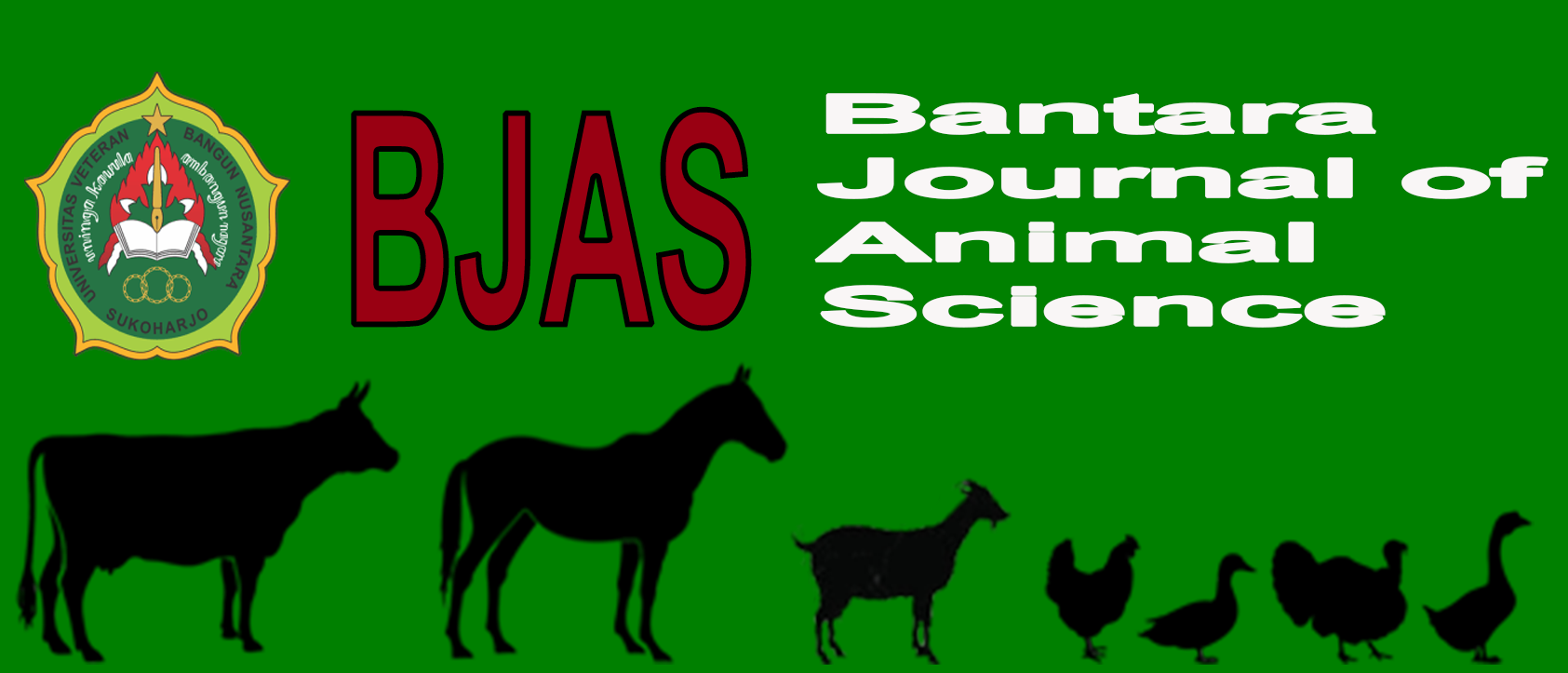 Announcements
No announcements have been published.
Vol 4, No 2 (2022)
Table of Contents
| | | |
| --- | --- | --- |
| | Tri Astuti, Syahro Ali Akbar, Fajri Basyirun, Fauzi Maulana, Harissatria harissatria | 47-51 |
10.32585/bjas.v4i2.2827
Abstract views : 0 |
PDF views : 0
| | | |
| --- | --- | --- |
| | Primasatya Nugraha, Puguh Surjowardojo | 52-60 |
10.32585/bjas.v4i2.2825
Abstract views : 0 |
PDF views : 0
| | | |
| --- | --- | --- |
| | Ferdy Anin, Paulus Klau Tahuk, Oktovianus Rafael Nahak, Gerson Frans Bira | 61-69 |
10.32585/bjas.v4i2.2857
Abstract views : 0 |
PDF views : 0
| | | |
| --- | --- | --- |
| | Agustinus Mau Mori, Oktavianus Rafael Nahak, Paulus Klau Tahuk | 70-82 |
10.32585/bjas.v4i2.2859
Abstract views : 0 |
PDF views : 0
| | | |
| --- | --- | --- |
| | Ardian Ozzy Wianto, Lusia Risyani Padmaningdiah Mahagiani | 83-86 |
10.32585/bjas.v4i2.2810
Abstract views : 0 |
PDF views : 0
| | | |
| --- | --- | --- |
| | Ayutha Wijinindyah, Jerry Selvia, Husnul Chotimah, Ida Ketut Mudhita | 87-97 |
10.32585/bjas.v4i2.2950
Abstract views : 0 |
PDF views : 0
| | | |
| --- | --- | --- |
| | Puji Astuti, Diwi Acita Irawati | 98-104 |
10.32585/bjas.v4i2.2951
Abstract views : 0 |
PDF views : 0