KARAKTERISTIK FISIK, KIMIA DAN ORGANOLEPTIK SABUN CAIR PENCUCI TANGAN HANDMADE BERBAHAN AMPAS SISA KOPI ESPRESSO
Abstract
The utilization of cofee residue is still limited. Usually the remaining cofee pulp is used as fertilizer for plant growth nutrition with hydroponic media, insect repellent, air freshener and deodorizing agent. Apparently, coffee grounds pulp can still be used to treat skin. One of the efforts to increase the added value of espresso coffee residue is to be used as handmade hand-washing soap by the CSR Indonesia Kamojang POMU community. The purpose of this study was to determine the physical, chemical, and organoleptic characteristics of hand washing soap made from the residue of espresso coffee grounds. The method used in this study was a laboratory experiment with descriptive analysis. Observations on liquid soap include chemical properties, physical properties, and organoleptic tests. The results of the analysis showed that the formulation of the residual soap of espresso coffee had pH 7.9 and specific gravity 1.034. Organoleptic test results on the level of preference for the resulting liquid soap product hand washing coffee grounds, each with a score for: color = 2.83 (dislike-netral), viscosity = 2.83 (dislike-netral), aroma = 2, 83 (dislike-netral), impression when using / foaming = 3.25 (netral-like), and impression after use (impression rough) = 3.08 (netral-like). The technology process of making handmade hand washing liquid soap with the addition of the remaining espresso coffee residue then continue to be developed so that it can be applied on an industrial scale.
Keywords: Characteristics, Handmade soap, Hand Washing, Residue Coffee, Espresso
References
Andline, A.A. 2013. Antimicrobial and Antioxidant Activities of MicrowaveAssisted Extracts From Coffee Ground Residue in Chiang Rai Province, Thailand. Skripsi. Tidak dipublikasikan. Institut Pertanian Bogor, Bogor.
Badan Standarisasi Nasional. 1996. Standar Mutu Sabun Mandi Cair. SNI 06-4085-1996. Dewan Standarisasi Nasional. Jakarta.
Badan Standarisasi Nasional. 2017. Standar Mutu Sabun Pencuci Tangan. SNI 2588-2017. Dewan Standarisasi Nasional. Jakarta
Chamidah, S. 2012. Daya Antibakteri Ekstrak Biji Kopi Robusta (Coffea canephora) Terhadap Pertumbuhan Porphyromonas gingivalis [Skripsi]. Fakultas Kedokteran Gigi Universitas Jember. Jember.
Dinas Perkebunan Provinsi Jawa Barat. 2018. Statistik Perkebunan Jawa Barat: Angka Sementara 2018. Bandung: Dinas Perkebunan Provinsi Jawa Barat
Hizkia Alesta Tanauma, Gayatri Citraningtyas, Widya Astuty Lolo. 2016. Aktivitas Antibakteri Ekstrak Biji Kopi Robusta (Coffea Canephora) Terhadap Bakteri Escherichia Coli. PHARMACON : Jurnal Ilmiah Farmasi UNSRAT. 5( 4): 243-251
Sousa, C., Gabriel, C., Cerqueira, F., Manso, M., and Vinha, A. 2015. Coffee industrial waste as a natural source of bioactive compounds with antibacterial and antifungal activities. Formatex: 131-36.
Voigt, R. 1994. Buku Pelajaran Teknologi Farmasi. Yogyakarta: Gadjah Mada University Press.
Widagyo, D.R., Budiman, V.A., Aylianawati, Indraswati, N. 2013. Ekstraksi Kafein dari Serbuk Kopi Java Robusta dengan Pelarut Minyak Jagung. Jurnal Widya Teknik, 12(1): 1-10
Yaqin, M.A., M. Nurmilawati. 2015.Pengaruh Ekstrak Kopi Robusta (Coffea robusta) sebagai Penghambat Pertumbuhan. Seminar Nasional XII Pendidikan Biologi FKIP UNS.
DOI:
https://doi.org/10.32585/ags.v4i2.878
Refbacks
There are currently no refbacks.

This work is licensed under a
Creative Commons Attribution-NonCommercial-NoDerivatives 4.0 International License
.
AGRISAINTIFIKA
JURNAL ILMU-ILMU PERTANIAN
REDAKSI FAKULTAS PERTANIAN
UNIVERSITAS VETERAN BANGUN NUSANTARA
JL. Letdjend S. Humardani No. 1 Sukoharjo jawa Tengah, Indonesia 0271-593156
TERINDEKS :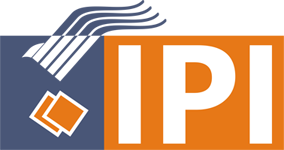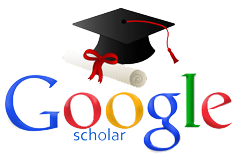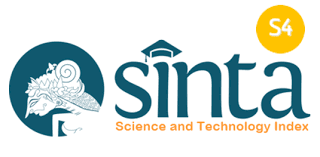 Default Statcounter code for My Jurnal Website http://http://journal.univetbantara.ac.id/index.php/agrisaintifika -->