OPTIMALISASI BIOGAS DARI KOTORAN SAPI DENGAN PENAMBAHAN BAHAN ORGANIK DARI LIMBAH PERTANIAN DAN PASAR
Abstract
Cow farm waste is one type of raw material that is commonly used in biogas formation technology. According to 1Wahyuni (2013), a cow can produce fresh waste between 20 to 29 kg/day. According to 2Kaharudin and Sukmawati (2010), biogas on a household scale with a number of livestock of 2-4 cows or a supply of dung of approximately 25 kg/day is sufficient to use a reactor tube with a capacity of 2500-5000 liters which can produce biogas equivalent to 2 liters of oil. land/day and is able to meet the energy needs of one rural household with 6 family members. The higher the organic matter content in biogas technology, in a suitable environment, the biogas production will increase. This causes the need for the addition of mixed organic matter so that biogas production is maximized. The type of organic material used is a very important factor. Grass, rice straw or vegetable waste can be used as a source of organic matter in the biogas production process.
Keywords
Optimalisasi biogas kotoran sapi
References
Wahyuni, S. 2013. Biogas Energi Alternatif Pengganti BBM, Gas, dan Listrik. PT. Agro Media Pustaka. Jakarta. 117 hlm.
Wiratmana, I Putu A., I.G.K. Sukadana, dan I.G.N. Putu Tenaya. 2012. Studi Eksperimental Pengaruh Variasi Bahan Kering Terhadap Produksi dan Nilai Kalor Biogas Kotoran Sapi. Jurnal Energi dan Manufaktur, Vol. 5, No, 1, hal. 22 – 32.
Wahyuni, S. 2015. Panduan Praktis Biogas. Penebar Swadaya. Jakarta. 116 hlm.
Kaharudin dan Sukmawati. F. 2010. Petunjuk Praktis Manajemen Umum Limbah Ternak untuk Kompos dan Biogas. Balai Pengkajian Teknologi Pertanian. Hal. 23.
M Linus, R.Ch Verry W dan E.B Yani K. 2019. Analisis Kandungan Unsur Hara Pada Kotoran Sapi di Daerah Dataran Tinggi dan Dataran Rendah. Fakultas Pertanian Universitas Sam Ratulagi, Manado.
DOI:
https://doi.org/10.32585/ags.v6i1.2451
Refbacks
There are currently no refbacks.

This work is licensed under a
Creative Commons Attribution-NonCommercial-NoDerivatives 4.0 International License
.
AGRISAINTIFIKA
JURNAL ILMU-ILMU PERTANIAN
REDAKSI FAKULTAS PERTANIAN
UNIVERSITAS VETERAN BANGUN NUSANTARA
JL. Letdjend S. Humardani No. 1 Sukoharjo jawa Tengah, Indonesia 0271-593156
TERINDEKS :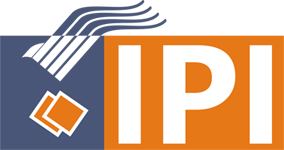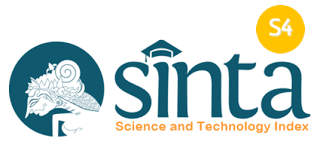 Default Statcounter code for My Jurnal Website http://http://journal.univetbantara.ac.id/index.php/agrisaintifika -->